During the past three decades or so, six societal trends have reshaped many professions in a diverse range of industries. In this relatively short period of time, we have moved
from the age of organizations toward the age of networks;
from credentialed professionals toward avocational experts;
from hierarchical control toward individual autonomy;
from exclusivity toward inclusivity;
from monopolization of knowledge toward democratization of knowledge;
from assuming a fee-for-service economy toward expecting a free-for-service economy (at least at a basic level).
Each of these trends has affected almost every for-profit and nonprofit organization. And as these six individual trends have interacted with one another, they have generated profound, exponential change, shaking the very foundations of organizations.
In organizational terms synagogues have moved from being closed systems to being more open ones. In other words, synagogues are increasingly less insulated from their broader environment and more influenced by their surroundings, even as they have opportunities to change the environments in which they operate. Social media platforms like Facebook and Twitter allow for near-instantaneous communications, and, often, miscommunications. In this environment, synagogue leaders (and other nonprofit leaders) confront intriguing issues that can challenge even their most basic assumptions! Consider the following scenarios, which illustrate a range of challenges attendant to living in an open and dynamic environment.
As noted earlier, in the prior century, synagogues typically had a monopoly on Jewish after-school education, and other Jewish institutions respected the synagogue's educational turf. Fast-forward to one possible scenario today, in which a significant number of Jewish students attend a competitive, private high school. Some of those students have been participating in the after-school program of a nearby synagogue. With the support of the high school administration, these students and their parents create a Jewish after-school program on site at the high school—a much more convenient option than having to drive to the synagogue.
A synagogue has no Facebook presence, unlike other local congregations and the nearby spirituality center. So, a well-intentioned congregant creates a Facebook page for the synagogue, featuring congregational events and invitations, photos from a recent family "Shabbat under the Stars" service, and a "Become a Fan of" button. The page is open to everyone—members and nonmembers alike. Coincidentally, the congregant who created the Facebook page is the brother of the congregational president.
The rabbi of a congregation takes the month of July every summer as her vacation time. Before she leaves town, the rabbi holds a class on the art of giving a sermon, and directs the congregants attending to abundant Web-based commentaries on the weekly Torah portion. Drawing on these commentaries for preparation, a different congregant delivers the weekly sermon each week while the rabbi is away. In August, when the rabbi returns, several congregants ask her if they can continue having congregational members and guests give the sermon at least once a month throughout the year. In addition, they ask the rabbi to offer another workshop on how to give a sermon so that even more congregants can participate in the sermon rotation.
A large number of guests from other congregations attend a bat mitzvah celebration at a particular synagogue. The parents of the bat mitzvah have been blogging about preparations leading up to the big day, and people on their guest list have been encouraged to share their feelings about the service once it is over. This blog becomes very popular with other families who have an upcoming bar or bat mitzvah, and even develops a small national following. A member of another congregation, whose daughter is approaching bat mitzvah age, is spiritually moved by the ceremony. He posts on the blog, "Your daughter's bat mitzvah helped all of us remember what this ceremony is about. In fact, I'm meeting with your rabbi in a week to find out what I have to do to have my daughter bat mitzvahed at your congregation."
The community AIDS walk is scheduled on a Shabbat. Although the congregation has participated in the walk previously (when the walk was scheduled on a Sunday), it decides not to participate in this year's walk. A past committee chair of the congregation has a relatively current e-mail distribution list of committee chairs and members. She sends an e-mail encouraging those on the list and their friends to attend. She has pasted the congregation's logo on the e-mail and signed the letter, "Past Social Action Chair, Temple Ahava."
These scenarios, although they're made possible by new technologies, do not merely raise technological issues. They raise essential questions about the nature of congregational leadership, structure, and purpose.
As we move into the second decade of the twenty-first century, we are beginning to realize the impact that technology in general and the Internet in particular have had on the most fundamental aspects of our lives and civilization. We understand that technological innovation means change will continue unabated, its pace will quicken, and its impact will deepen. Technology, a midwife to the trends described earlier, has been a powerful catalyst for a thorough rethinking of all institutions—just ask people who've worked for several decades in the fields of entertainment, manufacturing, financial services, and journalism, to name only a few. Each of the trends named above created a ripple of change; together, they have created a tidal wave.
Religious traditions are especially challenged by this new era. Faith traditions do change, but change in them is gradual. Regardless of denomination, faith-based communities are in the business of preservation, transmission, and adaptation. They are entrusted with a heritage that demands continuity, yet also needs to adapt in order to speak to each new generation. Our world of perpetual innovation is particularly difficult for the synagogue because, like most religious institutions, it is resistant to change.
Although religion is not an industry, it experiences the same tectonic shifts that are shaking other fields. Some religious leaders—and I am not referring just to religious extremists—view these forces as an inherent threat to religion. Because religious leaders cannot predict all the ways these cultural and technological shifts will change their faith communities, many are legitimately anxious. One thing is clear to me: While some pockets of religious expression as we know them will continue to exist, religions generally appear ready for a significant reformation. But then again, Judaism and other religions have a demonstrated history of remaking themselves in order to remain relevant to people in each age. 
Adapted from Tomorrow's Synagogue Today, copyright © 2012 by the Alban Institute. All rights reserved.
Copyright © 2013, the Alban Institute. All rights reserved. We encourage you to share Alban Weekly articles with your congregation. We gladly allow permission to reprint articles from the Alban Weekly for one-time use by congregations and their leaders when the material is offered free of charge. All we ask is that you write to us at alban@div.duke.edu and let us know how Alban Weekly is making an impact in your congregation. If you would like to use any other Alban material, or if your intended use of Alban Weekly does not fall within this scope, please submit our reprint permission request form.
_______________________________________
This week – Featured Resources 30% off 
Member discounts do not apply | Discount taken in shopping cart
ONLINE ORDERS ONLY | Valid through November 3, 2013 
Tomorrow's Synagogue Today: A Guide for Study and Action 
SYNERGY: UJA-Federation of New York has created, in cooperation with the Alban Institute, has created a guide that will help groups engage Tomorrow's Synagogue Today and motivate them to act of some of its key concepts. The material is divided into seven sessions. It is available for free from the UJA-Federation of New York's website.
Tomorrow's Synagogue Today
Hayim Herring
In the past decade many intelligent people who care deeply about synagogues have written about them. So how is this book different from all other books?
Many books take the overall mission of the synagogue as a given, and the recommendations around structure are really about incremental change. Tomorrow's Synagogue Today stimulates the reader to unleash the power of synagogues to exponentially influence people's Jewish lives.
Open Source Church
Landon Whitsitt
Open source software makes the basic program instructions available for anyone to see and edit. An "open source church," likewise, is one in which the basic functions of mission and ministry are open to anyone. Members feel free to pursue their callings from God that are consistent with what God has called the congregation to be and do. But what does "open source church" look like?
 Reaching Out in a Networked World: Expressing Your Congregation's Heart and Soul
Lynn M. Baab
A congregation communicates its heart and soul through words, photos, actions, programs, architecture, decor, the arts, and countless other aspects of congregational life. In Reaching Out in a Networked World, communications expert and pastor Lynne Baab examines technologies such as websites, blogs, online communities, and desktop publishing. She demonstrates how a congregation can evaluate these tools and appropriately use them to communicate its heart and soul, to convey its identity and values both within and outside the congregation. 
_______________________________________
Take a Winter Break at  Epworth-by-the-Sea,
 St Simon's Island, GA
Bring a team – Take home triple the learning
February 4-6, 2014
 Conflict in Your Congregation:  The Basics
Leader:  Susan Nienaber, Alban Senior Consultant and Author
 Stepping up to Staffing and Supervision in Small and Mid-Sized Congregations
Leader:  Sarai Rice, Alban Consultant 
 Alignment:  Get Your Congregation's Systems Working Together
Leader:  John Wimberly, Alban Consultant and Author
 February 11-13, 2013
Dealing with Difficult Behavior
Leader:  Susan Nienaber, Alban Senior Consultant and Author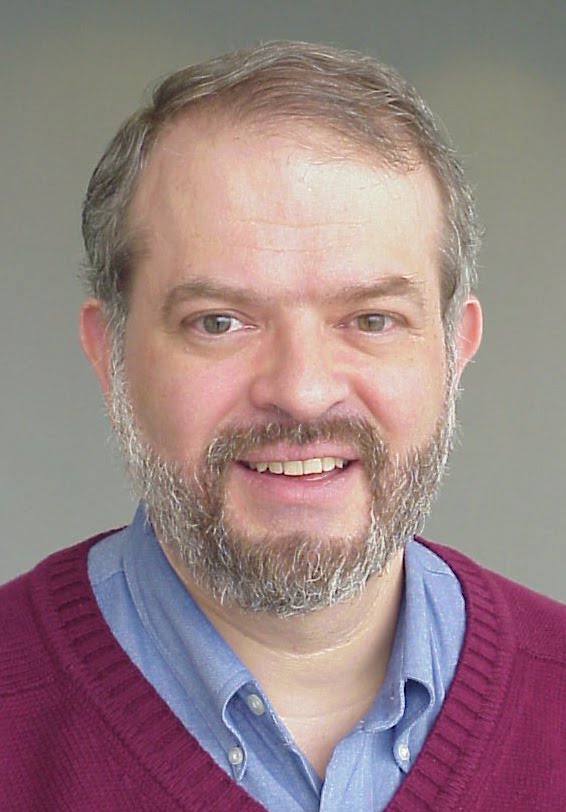 Holy Conversations:  Planning for Your Congregation's Life, Ministry, and Future
Leader:  Dan Hotchkiss, Alban Senior Consultant and Author
 Raising the Roof:  The Pastoral-to-Program Size Transition in Congregations
Leader:  Sarai Rice, Alban Consultant
Celebrate Alban's 40th Anniversary
"40 Years of Innovation"
Register for any 2014 Alban event
before December 31, 2013 and save $40.