Twenty girls, ages three to twelve, pile into the entrance of the Korean Cultural Center, where they have come to practice traditional Korean dance. According to Korean custom, everyone takes off their shoes when they enter a building, and the girls observe this ritual—in their own fashion. They topple over one another as they toss their shoes into a large pile and head off to rehearsal. While the dance teacher leads the class, I sit in the lobby, waiting for my daughter and watching another ritual unfold. One of the other moms methodically picks up each of the dozens of shoes in the large pile and sorts them into pairs. She matches up the shoes and sets each pair neatly down, with the toes pointed toward the door. By the end of her ritual she has turned all the shoes around. When our daughters finish dancing, their shoes are ready for them to head out the door and on to the next event in their lives.
Busily engaged in the work of caring for God's people, pastors may not notice anything out of the ordinary about their status in a congregation for a long time. But one day, as a particular awareness dawns or a slight hunch grows stronger, we suddenly realize that God has turned our shoes around. God is helping us get ready to go in a new direction. Put on your shoes, for this too is holy ground. Shod once more and heading out that door, pastors will, I hope, pick up The Graceful Exit.
After years of prayer, reams of journal entries, and hours of talks with my spiritual director, I discerned that God had turned my shoes around, and the time had come to leave the parish I had been serving. The process proved to be more significant than I ever imagined for both congregational members and me. I really didn't have a clue what my role as pastor meant to my congregation until I began to leave. I hadn't realized the tensile strength of the bonds that formed over my eight years of ministry there. And in spite of coming to parish ministry via a nonchurch career, I didn't really understand the complexities of moving back to the secular world.
Grieving, realigning, stumbling, church searching… all these enterprises filled my time after parish ministry. I had to figure out who I wasn't on the way to figuring out who I was. Don't worry—it wasn't all a dour endeavor! Life became humorous as I scaled a steep learning curve of mastering various other occupations. I naively thought I could hang my alb in my closet at home, and my pastoral identity would cling to it, protected by the cleaners' bag that kept it from getting moth- eaten. It turned out that I was wrong about that.
After all the ups and downs and letting go and seeing what's left, I am still a pastor… and not just because people gave me that first name or because it's so amazing to serve Communion and baptize babies.
I've shared a call with other pastors to one of the last Renaissance jobs in this world. We have dared to call ourselves God's workers, and God has in turn brought us closer to suffering (even our own) and given us front- row seats to the cosmic battle between good and evil (even our own).
As pastors we share a language and an impossible-to-explain-to-the-world ministry. I don't assume we walk identical paths, but I do assume we share a desire to approach our departures from a faith perspective.
Being a pastor is a unique role in this world; so, when we face the grief of saying good- bye to a congregation, the grief will also be a particular form of grief shaped by our role. Some of the unique challenges of our departures have to do with the nature of being a pastor:
As called and ordained ministers of Christ, we proclaimed our belief in God's words and deeds every Sunday. When we are suddenly home alone, we must ask ourselves, How will we witness to God when we don't stand behind an altar or pulpit?

As trusted clergy, we accompanied so many others through major life events, both literal and figurative births and deaths. After we say good- bye, it is our turn to face loss and change. Who will accompany us?

As church leaders, we worked in a system and culture that is hard to translate in the secular world. Once we move outside a particular congregation, how will we explain ourselves in a world where we can't assume anyone's faith in God?

As worship leaders, we sat in a front- row seat as we worshiped God and practiced Word and Sacrament ministry. How will God look when viewed from a pew?

As constant caregivers, we were distracted and protected by our work from our less-altruistic natures. Who will we be without others to bring out our best?
Two clearly identifiable fears stalked me as I prepared to take a break from parish ministry. I was afraid of (1) losing community and (2) losing purpose. In fact, both of my fears came true, and I resonate with others looking for these underpinnings.
As the daughter of an intuitive listener, as a mom, a pastor, and a spiritual director, I've learned a few lessons about listening. Mostly, that it's hard and holy work. But when I listen, people tell me things. Many insights in my book came from listening to others as they described sorting out their pastor-versus-nonpastor issues and endured changes in their life work.
I believe in the power of books to ease our way through life's transitions. What helpful book could someone have handed me on the way out the church door? The Bible, of course. Many change themes exist there, including stories of exodus and healing.
In addition to the Bible, I also wanted someone to hand me a guidebook about finding a new church home, about getting a life, about relating to the colleagues who stayed. I wanted a book explaining how to be a pastor in a nonpastoral role. I needed a book about God getting claustrophobic in old boxes that couldn't contain all the possibilities of God. I wanted a book about community to soothe the loneliness of my individualism, a book about how to be graceful in the midst of the awkward unknown. I wanted a book of words to say to God and of answers that others had heard God speak. Ironically, the book I got at the door was a blank journal. St. Hilary said it this way: "Everything that seems empty is full of the angels of God."
And so it has been.  
______________________________________   
This article is adapted and excerpted from The Graceful Exit: A Pastor's Journey from Good-bye to Hello  by Mary C. Lindberg, copyright © 2013 by the Alban Institute. All rights reserved.  
______________________________________           
NEW BOOK!    
This week – Featured Resources 30% off   
Member discounts do not apply | Discount taken in shopping cart
ONLINE ORDERS ONLY | Valid through January 6, 2012     
The Graceful Exit: A Pastor's Journey from Good-bye to Hello      
by Mary C. Lindberg               
Pastors say goodbye to congregations. Sometimes their goodbyes are timely and sweet; sometimes they are jarring and painful. But as they leave, they face a unique  journey of grief, one shaped by their role. They face both the outward grief of leaving people behind and the inward grief of leaving an identity behind. In  The Graceful Exit , Lutheran pastor Mary Lindberg shares insights from her experience of ending her service to a congregation, as well as wisdom from other pastors who have changed their life work.     
FEATURED RESOURCES                       
Saying Goodbye: A Time of Growth for Congregations and Pastors     
by Edward A. White       
Leaving a pastorate is hard on both congregation and pastor. Learn how to make this transition a growth experience for all. Written for congregations and pastors, Saying Goodbye skillfully weaves accounts from clergy, laity, and educators of seven denominations with White's own insight as a former General Presbyter to create a resource for meaningful and healthy partings. Includes examples of a "farewell" worship service and litany for closure of a ministry.  
The Spirit's Tether: Eight Lives in Ministry     
by Malcolm L. Warford               
The Spirit's Tether: Eight Lives in Ministry tells the stories of eight men and women from their days as students at Union Theological Seminary in New York through their work today as pastors in local congregations over thirty years later. This book is a distinctive resource for ministers, congregational leaders, and those in theological education whose role it is to prepare women and men for their sojourns into ordained ministry.         

Four Seasons of Ministry: Gathering a Harvest of Righteousness      
by Bruce G. Epperly and Katherine Gould Epperly              
Four Seasons of Ministry serves as a guide for what you will find on your ministerial journey and gives meaning to the routine and repetitive tasks of ministry. Authors Bruce and Katherine Epperly invite clergy to see their ministries in the present as part of a lifelong adventure in companionship with God, their loves ones, and their congregations.    
A Time for Change? Re-Visioning Your Call     
byJames E. Hightower Jr., W. Craig Gilliam           
Many professional ministers struggle at some point with the desire to pursue another career. Jim Hightower and Craig Gilliam have written this book for those at such a crossroads. Together they pose questions for clergy to consider in exploring their future, offer practical suggestions gathered from other ministers who have traveled this path, and share insights from their own experiences of career change   
 ____________________________________          
Register today! Super Saver Discounts for these events end at midnight tonight!    
Vision and Skills for a Long Pastorate  
Leader: Ed White, Alban consultant and author
April 9-11, 2013, Simpsonwood Conference and Retreat Center, (near) Atlanta, GA  
Strategic Planning in Congregations    
Leader: Dan Hotchkiss, Alban senior consultant and author
April 16-18, 2013, Doubletree Airport Hotel, Cincinnati, OH
Finishing Strong, Ending Well: Crafting the Culminating Chapter of Your Ministry    
Leader: Larry Peers, Alban senior consultant
July 9-11, 2013 Zypher Point Conference and Retreat Center, Lake Tahoe, NV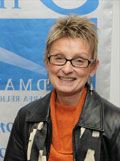 Raising the Roof: Pastoral-to-Program Size Transition in Congregations    
Leader: Sarai Rice, Alban consultant
July 16-17, 2013 Doubletree Airport Hotel, Cincinnati, OH
Leading Adaptive Change    
Leader: Susan Beaumont, Alban senior consultant
July 23-25, 2013, Simsonwood Conference and Retreat Center, (near) Atlanta, GA
Dealing with Congregational Discord    
Leader: Susan Nienaber, Alban senior consultant
July 30-August 1, 2013, Roslyn Conference and Retreat Center, Richmond, VA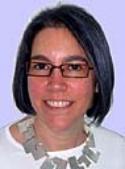 Motivating and Equipping Leaders and Volunteers: Understanding Personality Types n Your Congregation    
Leader: Linda Rich, Alban consultant
November 12-14, 2013, Holy Family Retreat Center, West Hartford, CT
 _______________________________________              
Copyright © 2012 the Alban Institute. All rights reserved. We encourage you to share articles from the Alban Weekly with your congregation. We gladly allow permission to reprint articles from the Alban Weekly for one-time use by congregations and their leaders when the material is offered free of charge. All we ask is that you write to us at  alban@div.duke.edu  and let us know how the Alban Weekly is making an impact in your congregation. If you would like to use any other Alban material, or if your intended use of the Alban Weekly does not fall within this scope, please complete our  reprint permission request form  .             
  Subscribe  to the Alban Weekly.             
  Archive  of past issues of the Alban Weekly.